Looking to start the Autumn season with some Zazz?
How about Hosting a Party!
If you're feeling rusty at playing the host or hostess, here are some refreshers to infuse some fun into your well-earned festivities with friends and family!
1)  Get a theme going!  Theme parties help clue your guests into the type of celebration you're having: Loud and Exciting, Quiet and Elegant, Relaxed, Intensely Conversational, or just an "anything goes motif."
Remember, the sky is the limit, so don't resign yourself to the commonplace get-together if you're looking for something a little more exceptional.
A few party theme ideas might be:
A Safari/Jungle Party
A 1920's Party
A Woodland Party (and stargazing)
A Murder Mystery Party (with dinner scripts)
A Vintage Party (everyone brings an impressive antique)
2)  Be sure to send out your invitations well in advance, and check the local community event-dates which might otherwise usher your guests off in another direction.
3)  Be sensitive to your guests food allergies/needs.  Make sure there is something for everyone to nibble on, and while you're sampling your hors d' oeuvres go ahead and un-cork a bottle!  It's important to enjoy yourself as you plan the party and its food pairing ideas.  (Click on Tasting Notes to get a feeling for our wine and the flavor they can bring to a dish.)
4)  Welcome your company in at the door with their choice of beverage, as you introduce them to at least one other guest.  This helps everyone to feel appreciated and ready to mingle with others.
5)  Make sure you are enjoying yourself as the festivities commence!  Don't wait to have fun, or get too caught up in having every detail perfect…a relaxed host/hostess is important in guiding a party to its most potential.
6)  Complete your evening with a delectable dessert.  As the evening winds down, ensure your friends and family are contented with one last taste of something fabulous before they depart.
Join us at Rosella's to sample some really great wine for an amazing bash!
Cheers!
Continue Reading...
---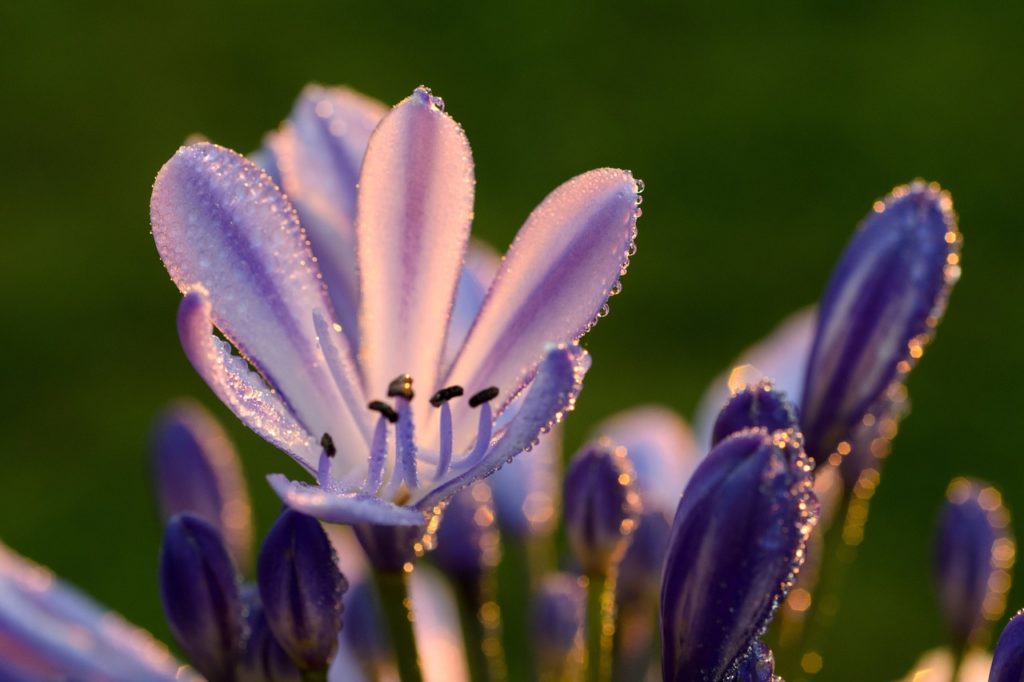 Summer is an amazing time to set out to new adventures!  For the month of August particularly, there seems to be such specialness in the flow of nature all around.  Think of the famous flower "Lily of the Nile" in its entire periwinkle splendor, or the "Bee Balm" and its flowing fountain of fuchsia.  The blossoming "Plum Tree" gives us a constant moving cloud of soft pink!  Everything is teaming with life that all we need to do, is step out of the house for a moment to catch a glimpse of the famous Rufous Hummingbird.  Or, if we're really looking we might be lucky and catch a rarer glimpse of Costa's Hummingbird, with its magical hues of purples and blues. Whether we're out setting up to stargaze, reading under a large oak, enjoying a bountiful picnic, or rafting and being with friends, there is no mistaking that Summer has a lot in common with...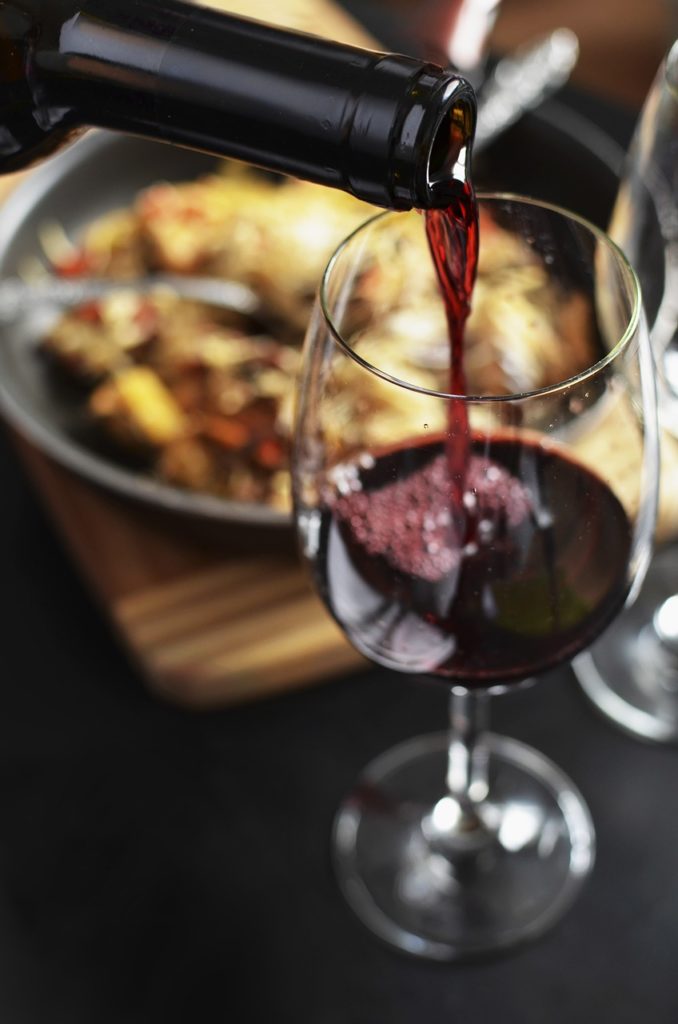 You guessed it... Wine! In these magnificent
summery
days, Indulging in a good glass of wine brings so much to us.  With its friendly flavored currents, one could ponder all evening its commonalities with the season.  Wine is: relaxing, nostalgic, exciting, alluring, invigorating...
humorous
...? Sure... why not! Here is a bit of ancient entertainment to show you Wine's witty side! Pythagoras is a well-known historical figure who lived in ancient Greece.  He was a Master Mathematician, Philosopher, Star Gazer, and Inventor (...to name a few.) Pythagoras' specialty was creating clever inventions to help mankind advance.  A most intriguing invention known today is, "The Greedy Cup" or more correctly "The Pythagorean Cup."  It looks like a regular cup... but wait, fill it past its middle mark and out goes the contents through the bottom!  (Now... I know what you're thinking, but worry not you'll find no trick glasses here!)
 In the times of Pythagoras, water and wine were sometimes scarce, so he engineered a way to mediate the masses intake of supply
.  So, may we say "Cheers" to appreciating 'A Good Solid Cup O' Wine!' See
The Greedy Cup
in Action here 
"The Pythagorean cup – the vessel that spills its content if you're too greedy."
We hope you're enjoying these Summer days and evenings; and hope to see you at Rosella's wine tasting room for a bit of relaxation, excitement, good atmosphere, and fun!  If you decide to take home a little something for yourself, don't be afraid to get an extra bottle as a stow-away "Winter Nugget" of these warm Summer days!
Continue Reading...
---
Independence Day is just a few short days away.  While you're busy making plans to see the new "Independence Day" movie, attend your county's fireworks display or put on your own, the one thing you can't forget is the food!
As is our custom on this blog, I've compiled some great red, white & blue recipes and decorations so you can have the best party on the block this Monday. Let's dive in!
Drinks are first: Vodka Lemonade Slushies from And They Cooked Happily Ever After
And for the kids, Triple Berry Smoothies from In Katrina's Kitchen
Appetizer: Firework Fruit Kabobs from Spark Recipes (Seriously these are just too cute to resist. Dust off your Christmas cookie cutters to make the watermelon stars!)
Then it's time for barbecue, or whatever your favorite July 4 dinner is. I'd opt for burgers, grilled corn and coleslaw myself! Then it's time for glorious dessert and I've got too options for you:
First, the M&M Flag Cake from Two Sisters Crafting. The best part about this one is you can make the cake whatever flavor you want and you don't lose the July 4 theme.
Or, you can make this delicious All-American Pie from Casey Leigh
Well, I guess I got a little carried away with all those recipes. But no fear, I won't leave you without your DIY inspiration for decorations to light up your Red, White & Blue table! Here's 20 easy craft ideas to make your home and table celebrate! Click here for the slideshow.
We at Rosella's wish you all a wonderful Independence Day!
Continue Reading...
---
Hello Wine Club Members!
Your 2012 Cabernet Reserve, aged an additional year – for a total of 3 years, is finally here! Like many of our wines, it's one you won't want to miss. Bring your Mom, or if you are a Mom, celebrate by experiencing this awesome pairing of Cabernet Reserve with a beef and mushrooms puff pastry in a Cabernet Reduction. Mark your calendars now. It's a great way to spend a Mother's Day weekend. It's an official Wine Club Event – May 7th & 8th from 12-4pm, where we'll be giving a flower to all Moms! Wine Club available for early pick up, April 28th 11-5.
We can't wait to see you in the tasting room!
Rex, Sandi, Rowdy, & Lola Garoutte
**Note to Wine Club Members: If you are on our "shipper" list, your wine will arrive shortly. Pickup available early by contacting us at 541-846-6372. Release available for the month of May. If wines are not picked up, wine release will be charged to payment card on file and held for your convenience.
Continue Reading...
---
Now there's a combination you may not have heard of before! If you live somewhere near a vineyard, you may hear a cannon go off, and wonder what in the world is going on. Well, let us explain.
Birds are a wonderful part of nature. We love watching them fly and hearing them sing sweetly. But we do not love them eating our grapes. Thus, we have to find a way to scare off our feathered friends, so they'll make a home elsewhere. Otherwise there wouldn't be enough of Rosella's amazing wine to go around!
There's several ways to keep birds away. Netting, flash tape, fake hawks and other scare items, even electronic repellents…. But at Rosella's we find cannons to be most efficient. Also, there's no poison, chemicals or traps involved, which means although we're scaring our flying friends, we're not hurting them — and we're taking care of the environment.
The sonic blast is as loud as an ambulance siren or jackhammer, which will send any bird or pest heading away from the vineyard. We realize this could be startling to anyone nearby, so we make sure to educate our neighbors on when we'll be using them.
We hope you enjoyed this little bit of trivia! If you have any questions, head on down to Rosella's and say hi.
Continue Reading...
---